It takes a village...

As with any great event, our impact is only as great as our community's involvement. Our success in changing these children's lives is completely dependent upon donors and sponsors like yourselves.
We'd like to thank the following sponsors who are blazing the trail in the fight against neuroblastoma!
Bonnell's Restaurant Group
Ruffle Butts
Fleta Ricks Walls Family Foundation
J.McLaughlin
Rosalyn Rosenthal
Frogsaver
Premier Produce Services LLC
Purity Oilfield Services, LLC
Selma Sherman
Higginbotham and Associates
Dan Lowrance
Priscilla and Joe Martin
Joan and Howard Katz
The Gary Patterson Foundation
Jim Schlossnagle Baseball Camp, LLC
Mackye Evans
Jean and John Roach
Lucy and Phillip Rodriguez
Rosenthal Charitable Gift Fund
The Sankary Family
Shirley and John Dean Foundation
SML
Jayne Landers and Bill Webb
Water Valley Youth Football League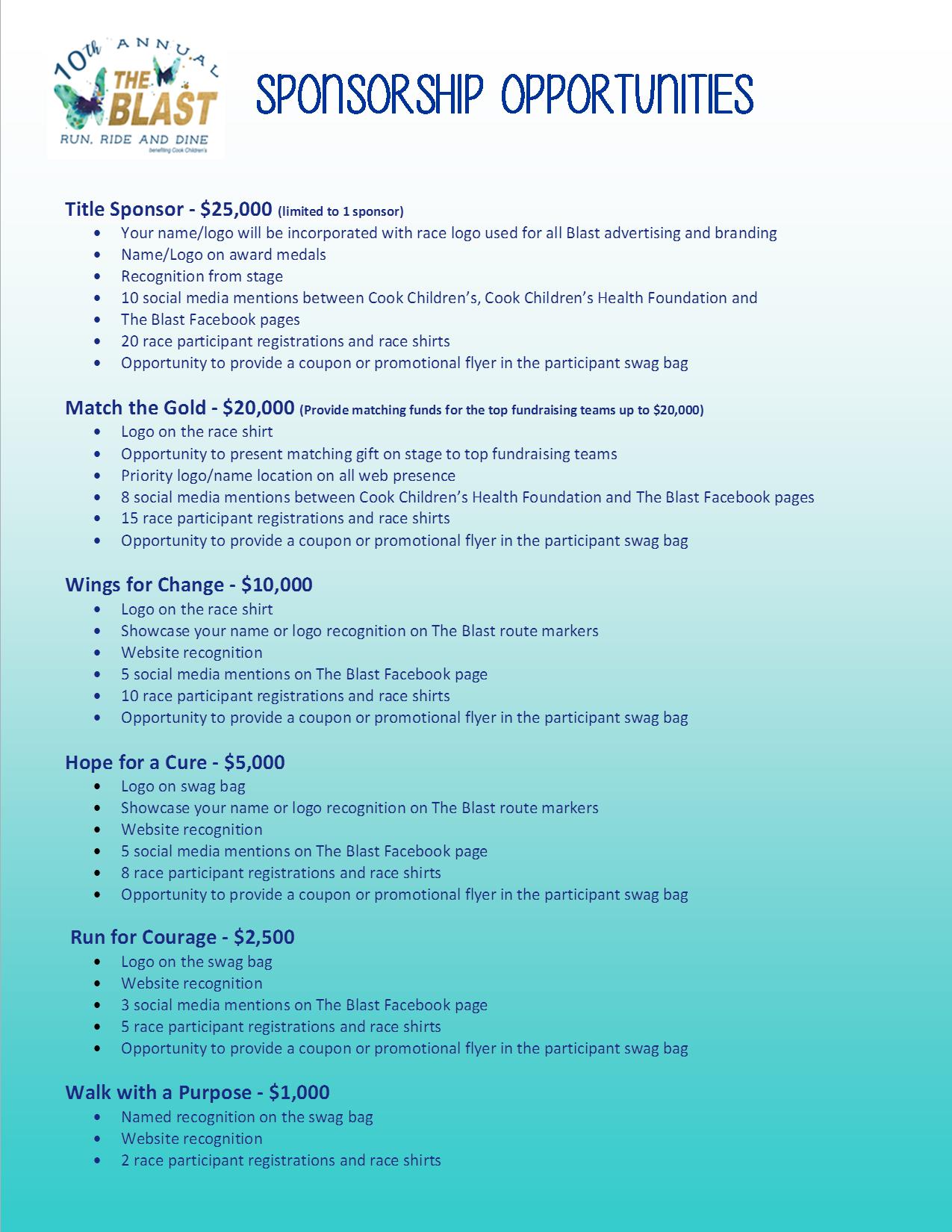 Become a sponsor today!