Sit... Stay... PLAY!
A dog's healing presence is known to have a positive influence on wellness. That's the driving force behind the Sit... Stay... PLAY program at Cook Children's.
We now have expertly trained therapy dogs on our staff through a partnership with Canine Assistants. A team of Cook Children's employees has been trained as the dogs' handlers, and each day the dogs come to work to serve as part of our therapeutic environment.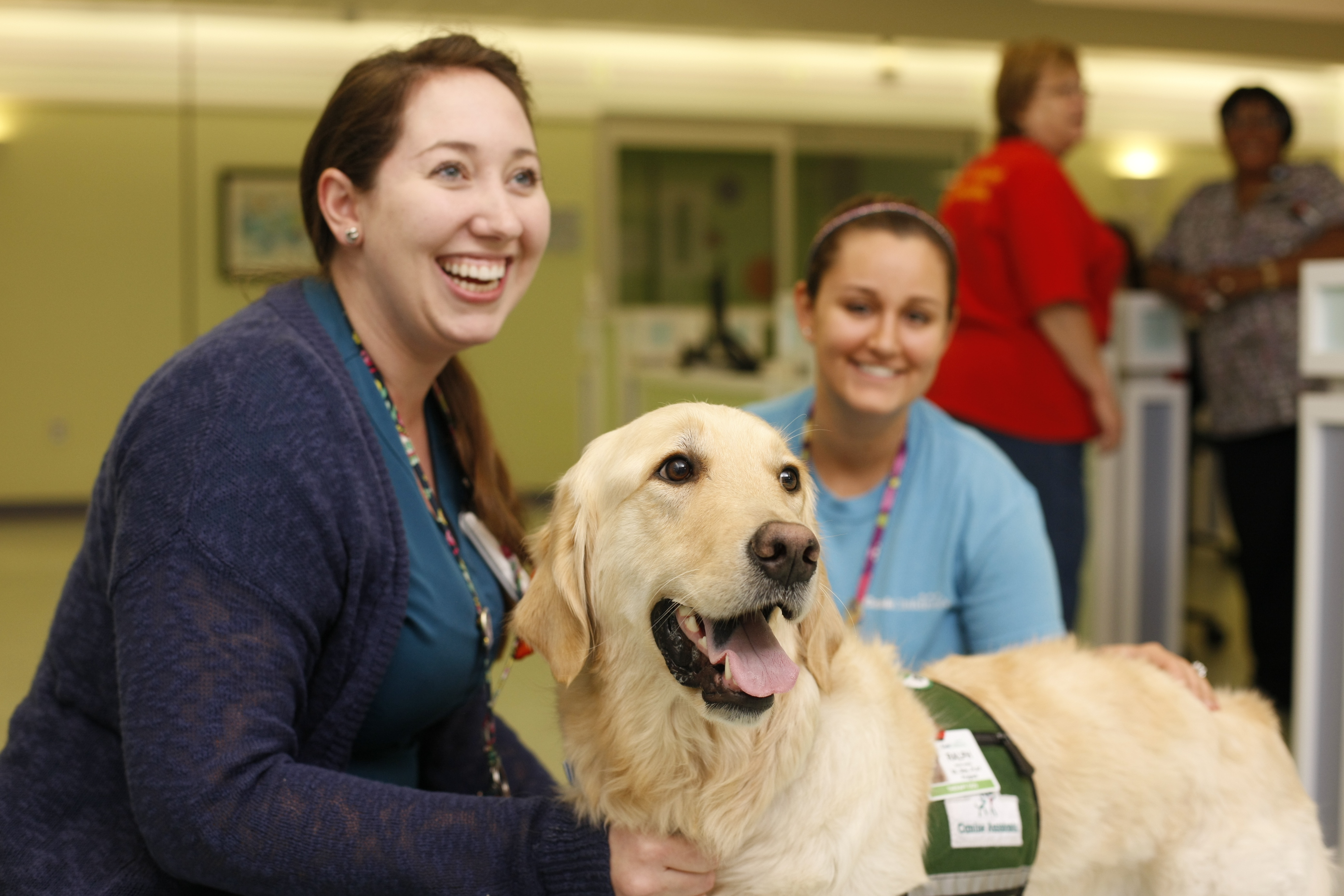 There are many benefits to having therapeutic service dogs as part of our staff. The dogs can:
Provide a different focus from illness symptoms, pain and medical treatment.

Help create an environment that offers unconditional love and acceptance.

Motivate and support patient coping through encouragement.

Reduce anxiety by providing physical contact.

Improve fitness by encouraging exercise.

Promote social interaction.

Reduce feelings of loss for patients who are separated from their own pets.
Cook Children's currently has four dogs hard at work, visiting patients in the Child Life Zone, bedside by referral, the Neurology Clinic, the Pain Clinic, and throughout the Medical Center.
To learn more about Sit... Stay... PLAY please call (682) 885-4105.