Case Management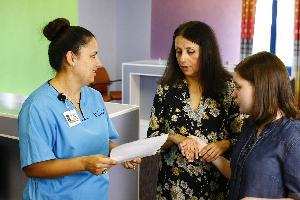 Cook Children's knows that hospitalized children aren't always just dealing with their illnesses, but their family and home situations as well. Donations made to our Case Management Department can help children and families cope by providing monetary and emotional support as well as interpretation services and providing resources and tools to families in need.
Donations to Case Management can help a family who can't afford their child's medication, ease the burden of rent and bills they're unable to pay because they have to be at the hospital or make it possible for them to come to follow-up appointments by providing a gas card or taxi service.
We don't just care for these children when they are under our blue peaks; we are with them throughout their entire journey. And you can be, too. Donate today.
Donation Options:
Contribute any amount
View More